The closest to gay literature I had as a teenager was Oscar Wilde's The Picture of Dorian Gray. One could even argue that the ambiguity blurs the inclusion of Wilde's classic in the LGBT genre. The Perks of Being a Wallflower, one of my favorite books, had a strong gay character, and some novels, like Dickens', had a few gay characters to support their plot.
I took refuge to literature as a kid, which then became my entire personality. My aunt even told me, in front of my parents, that I linger to much on make believe worlds that I forgot to go out and play with my noisy cousins. Reading was the easiest escape route. No running, no locks to be picked- just a book and a quite nook to stay and the world just shifts to an entirely different dimension.
But there was no book that really captured what I felt those days. During the times I was most confused and bewildered, I didn't have any to cling on. After unsatisfactorily scrounging our house for one, I would urge my mother to go to my grandparent's house to check their collection of books to look even more. But there was none- no book to spent my night with; no sphere to dive into to feel enlightened; no person I can fully open myself into without being scrutinized and judged.
That book that would tell me it's okay; what I felt was normal everything is going to be fine even when they are not; that I am not alone.
I was 17 when I bought Gangcangcuo's Orosa Nakpil Malate. It holds the precious sentiment of being the first gay book that graced my bookshelf. It was in SM North's National Bookstore- I shyly, secretly grabbed one black covered book, afraid that a friend might just pop out of nowhere and see the book I was holding.
I could go on and on about how I have indulged myself on books for the past years. Law school might have its way to clash with my time, but I always manage, for the sake of feeling free and on my own. So I decided to list five of those books that I think would make a difference if read, not just by gay people, but of everyone. I knew the feeling of being lost, and trust me when I saw this books are worth the going back to where everything started.
5 books I wish I read when I was 13
1. I'll Get There. It Better be Worth the Trip. (Jack Donovan)
The book that revolutionized gay teen literature. It is the story of a 13-year old kid who grew up with his grandmother, only to be stuck in the city of New York after his grandmother's death. With his dog as his only friend, he has to pave his way through a devastated mother, father and his new wife, and a guy at school who seem to capture not just his eyes, but something more.
2. The Vast Fields of Ordinary (Nick Burd)
Heartbeaking. Dade had a complex relationship with the school jock, until Alex came. A rollercoaster ride with a lot of moments that would make one think of his life.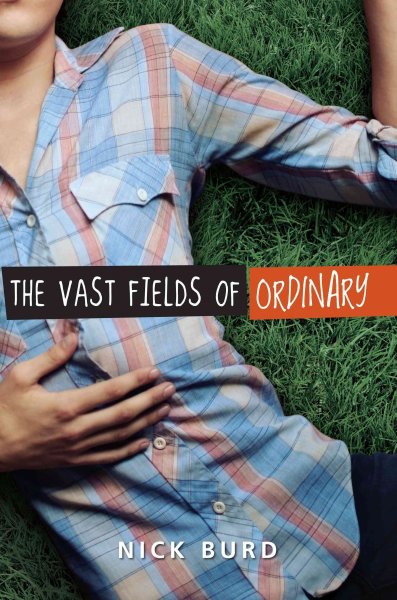 3. Boy Meets Boy (David Levithan)
If cheesy romcom screen formulas were adapted into a book for gays, it will be this book. I finished this book in one sitting, because admittedly, one cannot resist a book about falling in love.
4. The Line of Beauty (Alan Hollinghurst)
Hollinghurst is the guy for more serious themes and techniques. The winner of Man Book Prize last 2004, The Line of Beauty is Brideshead Revisited slash Dorian Gray in a time where AIDS and gay culture is emerging. It was made into a TV series a few years ago, and it is a decent one.
5. Hero (Perry Moore)
A gay superhero? AWESOME!
All this new-found books made me wonder- if I had the opportunity to read them while growing up, to feel their glossy papers in my fingers midst the confusion of why I like guys, would thing be different now? Can few pages of make believe worlds, set on a place unlikely of the Philippines and with characters probably canvassed far more dimensional and interesting than me ease the isolation I felt growing up not being able to play
I'll get there. And I know it will be worth the trip.
(So the list above is for light read only. Maybe if I have read enough, I'll do a more detailed and completed one. But the five above would still be there.)